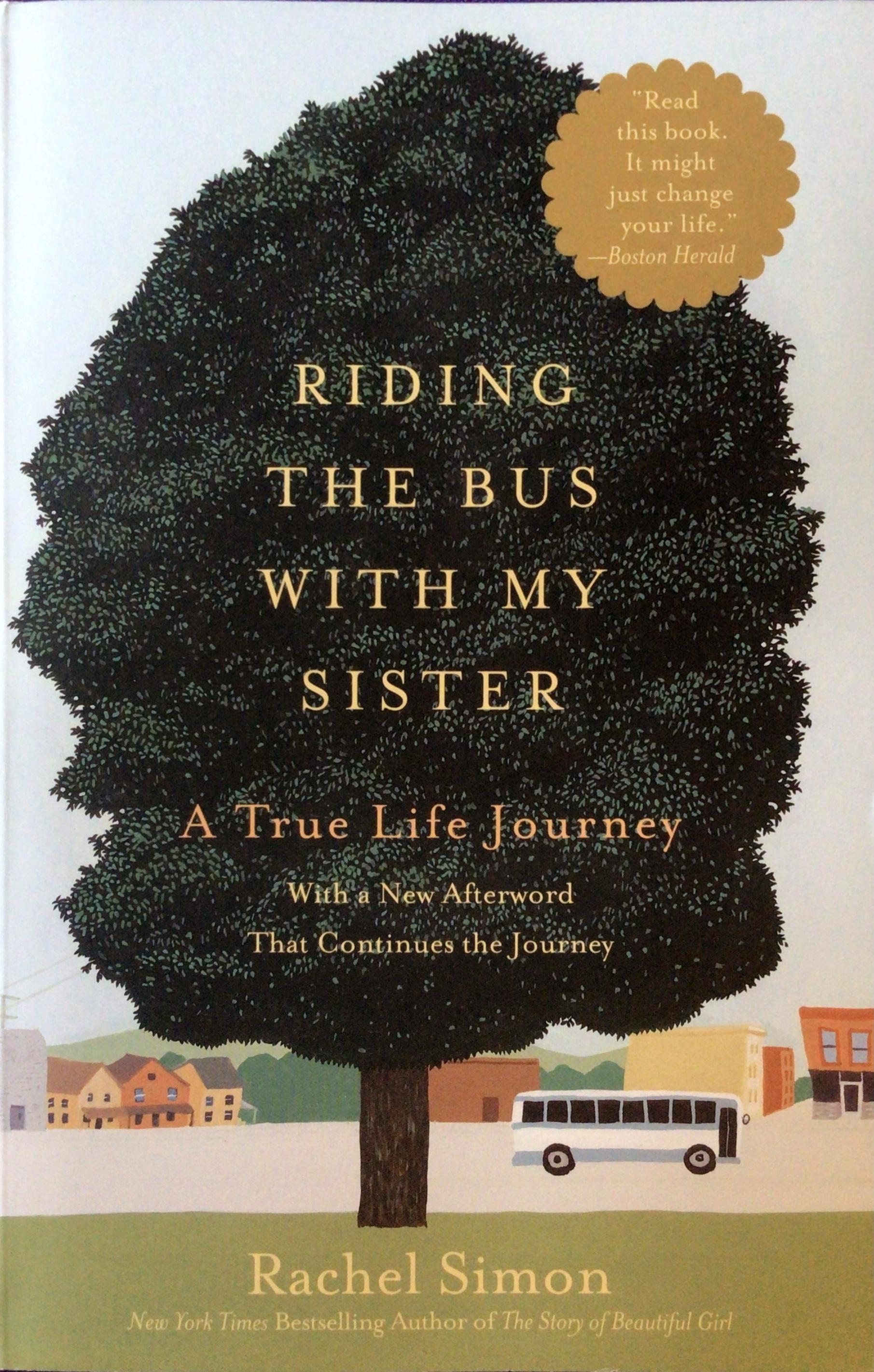 "A heartwarming, life-affirming journey through both the present and the past. . . . Read this book. It might just change your life." —Boston Herald
"Stirring. . . . authentic and impressive, an enriching story of reconciliation and rediscovery. A terrific, heartwarming ride." —Rocky Mountain News
Rosie O'Donnell - "An amazing book, this is a beautiful story of the ties that bind. Two sisters, as different as they come, find the magic in each other's lives. It touched my soul."
Carol Saline, coauthor of Sisters and Mothers and Daughters - "This is a poignant, honest, and uplifting memoir ... Anyone who's grown up with a mentally challenged sibling will appreciate Simon's struggle to develop a loving relationship with her feisty but difficult sister. What makes this book so wonderful is the unexpected path that Simon's journey takes. In exploring her sister's offbeat world, she actually discovers rich, untapped parts of herself. At the end, I was moved to tears."
Riding The Bus With My Sister
Rachel Simon's sister Beth is a spirited woman who lives intensely and often joyfully. Beth, who has an intellectual disability, spends her days riding the buses in her unnamed Pennsylvania city. The drivers, a lively group, are her mentors; her fellow passengers are her community. One day, Beth asks Rachel to accompany her on the buses for an entire year. This wise, funny, deeply affecting true story is the chronicle of that remarkable time. Rachel, a writer and college teacher whose hyperbusy life camouflaged her emotional isolation, had much to learn in her sister's extraordinary world. Full of life lessons from which any reader will profit, Riding the Bus with My Sister is "a heartwarming, life-affirming journey through both the present and the past...[that] might just change your life" (Boston Herald).
Elegantly woven throughout the odyssey are riveting memories of terrifying maternal abandonment, fierce sisterly loyalty, and astonishing forgiveness. Rachel Simon brings to light the almost invisible world of adults with developmental disabilities, finds unlikely heroes in everyday life, and, without sentimentality, portrays Beth as the endearing, feisty, independent person she is. This heartwarming memoir about the unbreakable bond between two very different sisters takes the reader on an inspirational journey at once unique and universal.
Riding the Bus with My Sister was a national best seller. In 2005 it was adapted for a Hallmark Hall of Fame movie starring Rosie O'Donnell and Andie McDowell, and directed by Anjelica Huston.